Use case: How one e-commerce business increased revenue by $478,000 in less than a year using email automations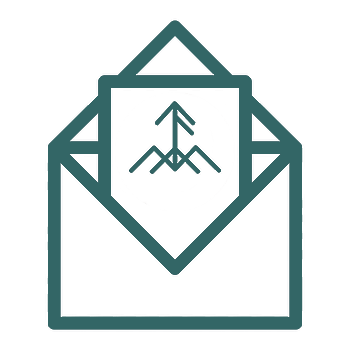 Email marketing, and specifically, email automation, has become one of the most important tools in a business owner's toolbox. In general, email marketing opens the door to powerful communication with customers. It builds credibility, keeps customers informed, and adds a personal touch to marketing.
However, many business owners don't often have the time or expertise to create a complete email automation and marketing strategy. Setting up the necessary strategy and systems requires technical expertise, copywriting experience, and many hours of labor in the form of testing, monitoring, updating, and optimizing.
In addition, business owners are rarely professional marketers and copywriters. Few have time to research email providers, pore over technical specs, or write state-of-the-art copy. They're already working 50+ hours a week.
Yet every business needs to consistently engage with customers and prospects. And email marketing, when done well, boosts revenue.
One of our recent clients, for example, increased his revenue in less than a year by $477,835 by partnering with us to create and implement an email automation strategy. (His only automation was previously generating about $48k per year.)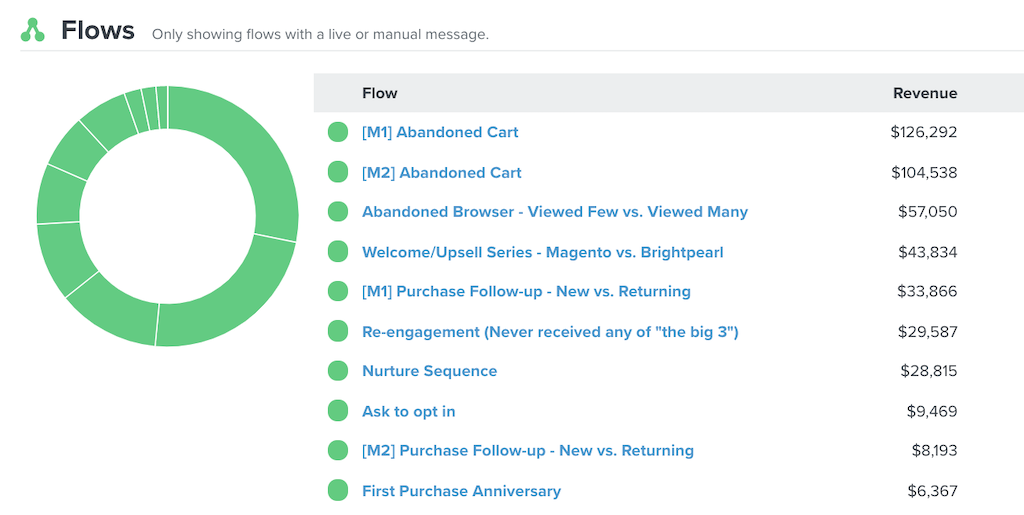 Lack of email marketing strategy affects bottom-line
This client's average annual revenue in online sales from 2020 to October, 2021 is over $3.6M. Retail and other sales channels account for an additional $6M+ per year. In many ways, this client has been marketing successfully for 10 years. He has built one of the largest YouTube channels in the world specific to his industry, and he has a healthy social media presence, loads of website traffic and sales, and a rabid customer base.
In spite of this, he had no email marketing strategy. He knew he needed email marketing, but he didn't have the time or technical expertise to set it up. Despite having a list of over 70,000 subscribers, his only email automation was a short abandoned cart sequence. It was recovering just 1% of potential sales.
As for the rest of email marketing — essential email flows, data analysis, segmenting, split testing — none of it was happening. His business had been growing, but he was underusing his email list.
He didn't realize at the time just how much this lack of email marketing was costing him. He came to Low Gravity Solutions for a customized email marketing strategy and the systems and content to back it up.
The right email platform is the foundation of an effective strategy
The first step in creating this system was to find the right email platform for his goals. His previous email provider couldn't handle the volume of traffic coming from his e-commerce store, and the digital connection between the two platforms kept failing. Because of that, he didn't want to add on an extra layer of email automations and complexity.
After a short trial period, Klaviyo proved it could handle his traffic and sales volume. Like many other email marketing platforms, it also tracks customer name, email address, and order history automatically.
And Klaviyo had another benefit: the amount of data it collects about the customer via its first-party cookie. This helped the owner identify groups of like-minded customers so he could market to each group specifically based on their behaviors. With Klaviyo, we could take into account the type of item in a customer's shopping cart, its value, the number of times the customer purchased before, if (and how many times) the customer has visited the website, and which items did they look at. We could then use that information to create more targeted emails. This in turn led to more sales and better recovery rates for abandoned carts.
Redesigned email automation pique customer interest
Once Klaviyo was integrated with the owner's online store, we created specialized email automations, or 'flows' as Klaviyo calls them, to engage customers and drive online sales. This meant writing over 40 new and persuasive emails including:
a customer win-back flow to re-engage past customers
a new customer welcome flow to build relationships
a revamped 'abandoned cart' flow to re-capture sales that were left unfinished
an 'abandoned browser' flow to get the attention of customers who got distracted
an upsell flow to add value to each sale
a purchase follow-up 'thank you' flow
a VIP flow to reward the businesses' best customers
We started with the abandoned cart flow, since that tends to be the most profitable place to start for most businesses. We knew from the beginning that we could beat the old abandoned cart recovery rate.
To redesign this flow, created an 'ideal customer' avatar, and wrote emails that reflected the company's (and the customers') values. We also removed the 10% off coupon he had been offering in his abandoned cart email. This sounds counterintuitive to most business owners, but incentives typically aren't necessary for abandoned cart flows. It also teaches your audience to wait because "the next sale is coming soon." We don't want them to wait. We want them to convert….now. Solid copywriting and new segmenting are enough to bring in more sales.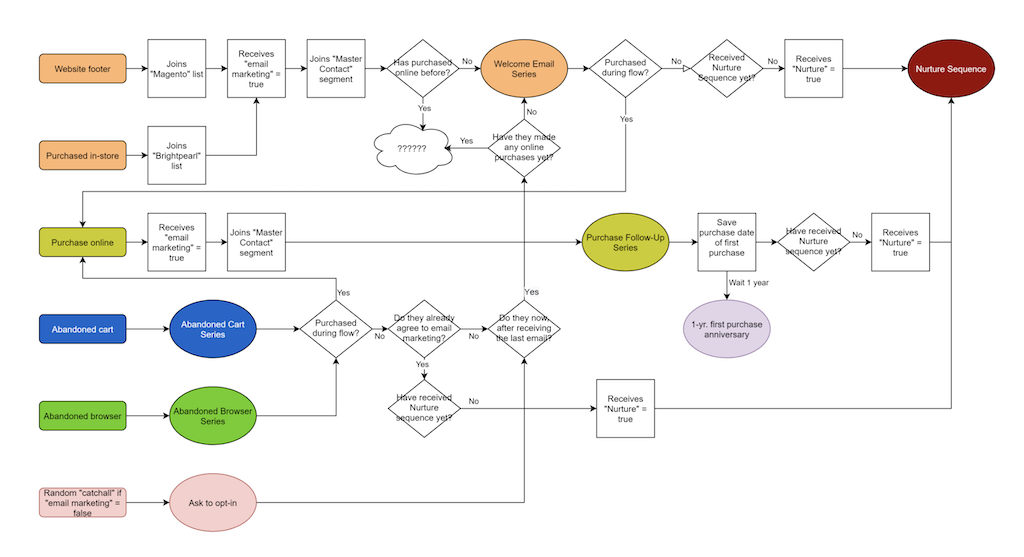 Win-back flow increases list health
The reason we started with flows was that we wanted to capitalize on all of the existing traffic and start building sales and ROI as soon as possible. However, we still needed to address the existing 70,000 contacts. Because he sent so few emails, we didn't have much data to tell us how engaged his subscribers were. Over the years, many had probably changed their email addresses and others had likely lost interest.
Engagement, however, is essential for email marketing. The less engaged a list is, the more likely emails will end up in a customers' promotions box (or worse, spam) — and never be seen. To help deliverability, we needed to re-engage his list and remove the people who were no longer active.
To make sure the email list was full of engaged customers, and remove the customers who were not, we started by sending a win-back flow to the entire customer list. When customers responded, we thanked them. Those who didn't respond were removed from the list. The new but very active list consisted of 33,465 people.
Our only goal for this flow was to re-engage contacts. We did not push any aggressive sales or offer any kind of discount. Despite that, this flow generated $30,000.
In email marketing, the goal is to have a large engaged list. By keeping only the customers who were actively opening emails and buying products, we made it much more likely that future emails would reach customers' inboxes — and thus generate more sales.
'Clean' email list skyrockets engagement and delivery
Our win-back flow reduced the size of the email list to make sure we were connecting with customers. To evaluate its success (aside from the bonus of generated sales), we looked at open and click-through rates, as well as spam and unsubscribe numbers. After the win-back flow, our spam rate was 0%, and our unsubscribe rate was less than 0.7% — exactly what we were hoping for.
Next, we looked at typical open and click-through rates. Across all industries, open rates average 21.33%, and click-through rates average 2.32%. Our newly re-engaged email list now had an open rate ~ 60% — almost triple the industry average. And the click-through rate was almost 10 times higher at ~ 28%.
Segmenting email automations make marketing personal
Next, we tackled segmenting. Dividing an email list into segments enables highly personal marketing, and gives business owners the ability to send targeted emails based on customers' actions.
For example, a business might add an 'upsell' when someone buys a certain product, or send an annual 'VIP' flow to their best customers. Klaviyo makes this easy by tracking products purchased, lifetime value, number of repeat purchases, and other key metrics.
We also created some high-level segments that were personalized based on customer behaviors. It makes sense to do this, because the mindset of a customer buying a $9 product is likely to differ from someone buying a product worth $5,000, for example.
In our redesigned email automations, each group of customers received a different set of emails for abandoned carts, abandoned browsers, upsells, and so forth.
New strategy and flows accelerate revenue
Our results speak to the power of strategic, technically savvy email marketing. The year before the new strategy was implemented, this business had made $57,600 through email sales. After the new marketing campaign, sales resulting from email marketing jumped to $448,011. That's an increase of $390,411 in automated-email-generated revenue in just one year (which doesn't include campaign emails).
Let's break that down a bit.
First, our updated abandoned cart sequence brought in $15,300 new revenue in the first two weeks. In just over a year, the total revenue recouped by the new abandoned cart flow had reached $276,095.
The abandoned cart recovery rate jumped from 1% to 5.2%. That means that for every dollar this business had recovered in the past, it now recovered more than five — a 500% improvement.
Second, our new browser abandonment flow brought in $62,461 of new business in that same time period. Browser abandonment emails are almost as important as abandoned cart emails for online businesses. They capture the attention of customers who got distracted during the search process and forgot to come back to place the item in their shopping cart.
The remaining email automations — welcome, upsell, purchase follow-up, nurture, and VIP — together increased revenue by another $157,692.
Overall sales increased by 15% — effortless for the business owner
Email marketing (and email automation) is a powerful tool to drive sales. For this business owner, automated email marketing increased his total business sales by 15%. For a $3M business — or for any business — this is a huge win. Even better, he didn't have to lift a finger to make it happen. Email marketing brings in more sales without any extra effort on the part of the owner.
A fully automated system, like the one we created, frees up time to focus on the business itself. In addition, the resulting data — from open rates to conversions — is invaluable. It allows the owner to communicate with customers based on their purchasing behavior.
An email marketing strategy provides a detailed, in-depth understanding of which parts of the sales process are working well and which parts need improvement. Knowing what customers respond to and what gets them to buy leads to significantly increased sales … effortlessly.
LGS Automation Results vs. Industry Averages
As you saw above, our open and click rates, as well as sales totals, were quite impressive. But how do they stack up to the rest of the industry?
If your business needs results like this, don't hesitate to get in touch today. You can't wait any longer.