Email Marketing Experts and Masters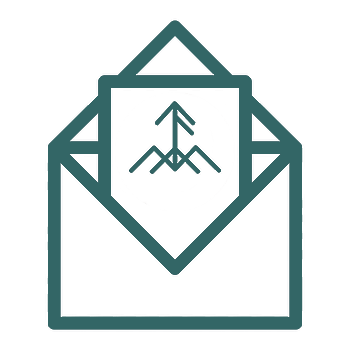 At Low Gravity Solutions, all email marketing efforts are led by a MailChimp Expert and Klaviyo Master. With over 8 years of experience and countless happy clients, we can take any project, large or small, off your hands. From simple form design and integration to e-commerce automations and carrying out your daily, weekly, or monthly strategy, we make sure everything gets done so you can focus on your business.
For more information and success stories on each platform, click one of the images below or keep reading to see how we can help you immediately. (Hint: we increased online revenue by $478,000 in a year for one of our clients using Klaviyo.)
Email Marketing is not Dead
Some marketers would have you believe that email marketing is a dying concept. If that's true, it's going to die in an unexpected firey crash because I have only seen clients being more and more successful over the years when done correctly. If you think about it, it makes total sense.
You own your email list
Just like your website, you actually own and have full control over your email list. Unlike social media, you are not at the mercy of algorithms and advertising budgets. If you send something, it goes directly to your customers and contacts.
This is why having proper landing pages and form integrations are key. You want to collect as many contact emails as possible. That means having a compelling lead magnet, giving people ample locations to join, and above all, making sure your e-commerce or CRM is connected to retarget them later.
You can talk to your list with automated emails
Once your forms, pop-ups, and online store are connected to your list, you can talk to your subscribers automatically using specific email automations. No need to keep track of them daily and send out manual email after manual email.
These are some of the best and highest converting emails but you are really only limited by your own imagination:
Welcome new subscribers
Lead magnet deliveries
Abandoned cart recovery
Abandoned browser recovery
Say thank you to first-time & repeat customers
Upsell and & cross-sell on specific items
Magnify your brand voice and personality with amazing copywriting
Now that you have your first interactions with your subscribers set to autopilot, don't forget that you still need to make them feel connected to you. Don't just settle for computer-generated A.I., or worse, templates, to get your point across for you. Even though some emails are delivered automatically, you can still personalize them using built-in code or merge fields that are stored in your contacts' records to make them feel like you are personally reaching out to only them.
Get into the minds of your customers. Talk to them like they talk. Literally, use the exact same words they do. Not sure how to do that? We have a proven, repeatable strategy to not only match and improve your voice, but talk exactly like your customers.
Keep in mind how and when and why they are receiving each email, and talk to them within that mindset. For the icing on the cake, make sure you back it up with engaging imagery and other media. (Hint: gifs are all the rage right now.)
Avoid the SPAM folder
Even if you have the most perfect automations set up, matched your ideal customer's voice, and have visually engaging emails, it all goes for nothing if your emails end up in SPAM folders.
Make sure you have properly implemented SPF, DKIM, and DMARC domain verifications in your DNS records. In addition to those, you'll also want to make sure you're following email best practices:
Avoid spammy/outrageous subject lines
Avoid using the word "free"
Limit your pictures to no more than 3 per email
Use links sparingly (which will also help make sure your readers are only making the call to action you want them to make)
Make sure your list stays active and engaged
Remove contacts that are not
Maintain and optimize open rates
Don't Put Off Your Email Marketing Any Longer
Even if most of this sounds like a foreign language to you, we are completely fluent, which is more than we can say about David's Spanish after living in Spain for 4 years.
Take it from Shane. You could be sitting on a gold mine, and "being too busy" is not an excuse. Let us take it off your hands and do what we do best.
I spent years building the largest (musical) drum retail store and distribution center in the world, but I never put much thought into email marketing. I always 'knew' I needed it, but I simply didn't have the time. Within the first 90 days of hiring LGS, they added $75,000 on top of my existing sales. After 6 months, it jumped to $212,000, and I haven't had to lift a finger. Everything is completely automated!
Don't wait any longer for results like this.