Specializing in Marketing Operations, Web Design, and Email Marketing
We provide digital marketing solutions designed to save you time and frustration, while also increasing your monthly revenue.
I spent years building the largest (musical) drum retail and distribution center in the world, but I never had time for email marketing. Within the first 90 days of hiring LGS, they already added an additional 20% on top of my existing sales, and I barely had to lift a finger. They took care of everything.
Digital Marketing Services
Choose one, choose three, or choose them all. We can take it on, no matter how big or small.
Web Design & Management
We build, design, and manage on all major platforms: WordPress, WooCommerce, Shopify, Squarespace, BigCommerce, and a few others.
Whether you need an e-commerce solution, a membership site to host your digital courses, or mobile-optimize your current site for SEO and performance, we've got you covered.
We oversee your entire marketing and business environment. From the technology and software you use to run your business to all the different marketing channels and strategies for connecting with your clients.
We look at your costs, operations, and systems, and then use data to drive strategy, improve efficiency, and automate as much as possible.
We do way more than newsletters.
We do strategy, automation, conversion tracking, and integrate with all parts of your business, online and off.
Bottom line: we use email marketing to automatically connect with your customers and grow your sales.
Web Design & Management
Specializing in WordPress, WooCommerce, and Shopify, but solutions for any business or need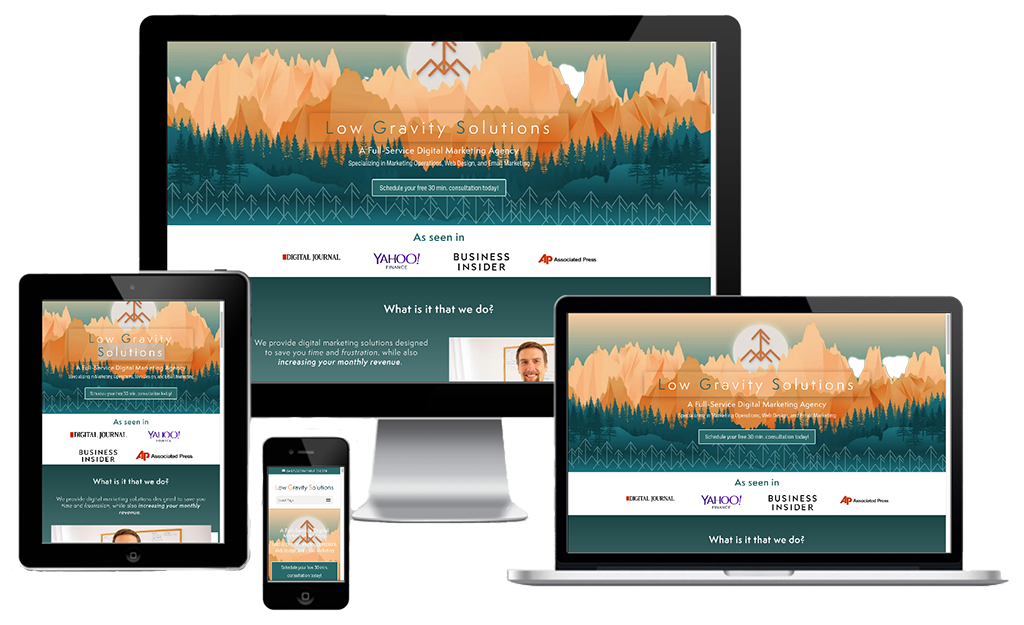 Our Committment to Our Clients
Treating your business as if it were our own.
I went from solely an in-person yoga teacher to having a completely online yoga platform that supports me and keeps my business growing everyday.
When I thought about creating these possibilities for myself a year and a half ago, I never would have believed that I could do it. I didn't know half the things I needed to know, didn't have the skills to do it, and didn't have the time and patience to learn them. David´s work and business strategies changed everything and literally brought my dreams to reality.
David stepped in as my WordPress Administrator right after a redesign from a previous company and during a time of rapid growth and rapid change due to COVID-19.
Despite not being familiar with all the details of the previous design company, he carried out every change I requested, automated some previously manual and redundant tasks, and fixed any problem we encountered fast and efficiently. I completely trusted him and knew my website was safe in his hands.
Not only is he an expert in MailChimp, he can also write copy, design websites, create his own code, develop marketing plans, and solve just about any problem there is. Finding solutions seems to excite him! And best of all, he cares about my business and wants to help make it successful. Oh and he's funny and good-natured, which makes it fun to work with him. I'm so glad I found him!
I've now hired him to build a new website for another project, and have already recommended him to others. I can't recommend David highly enough.
What is Digital Marketing Operations?
Can you handle it all yourself? We can.

You don't have enough time to learn everything there is about
digital marketing.